I have just discovered (and fallen in love with) Karna Erickson's creatures at her Cocoon Designs etsy shop.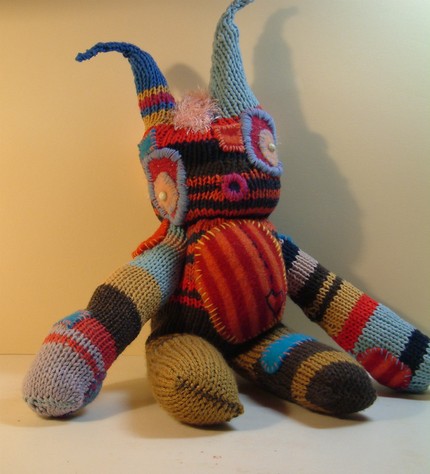 where do all good robots go – $295.00 USD
They're all made of recycled materials.

the quilts secret no1 and 2 – $75.00 USD
Old quilts, yarn, felted sweaters, fabrics, vintage and thrifted.

peace keeper – $40.00 USD
And all of them killer cute.

leave me in stitches no 3 – $410.00 USD
See more at Cocoon Designs on etsy.