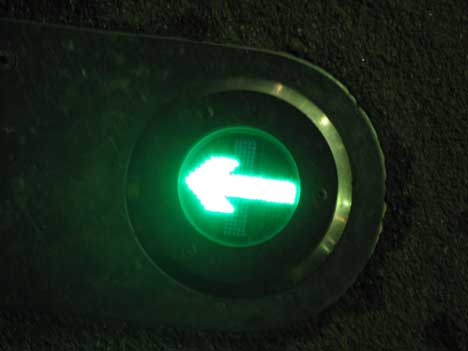 I asked the members of our forum how they went green, and what they would recommend to those who were thinking of taking the first steps to a more sustainable lifestyle. Here's what they said:
I always like to take my own reusable bags when I go shopping so I don't have to take home plastic bags. Did you know the average Briton takes home 39 plastic bags per week!
Nikki
This is so easy to do. You can keep string bags in your handbag or backpack so you'll always have them when you need them. If you drive to the shops, make sure you keep re-usable shopping bags in your car. Of course we'd prefer you to walk to the shops, but making a start is the important thing.
We have taken our last two holidays in England, when you realize the damage that you do flying on budget airlines it makes the decision a little easier.
Spencer Davies
My family took the decision to holiday locally too. You can read about choosing eco-friendly destinations in these previous blog posts: 5 eco-friendly camping holidays with children and Keveral Farm: spending a few days in an organic farming community.
I'm buying my meats and produce locally, and it's all organic. Lucky for me it's actually cheaper than at the grocery store this way!
J.Schessler
Read our blog post on 10 ways to reduce food miles. And did you know that there's an even better way to help the environment with what you eat? Here's how to have a greener diet.
Also, switching to a green electricity tariff doesn't take much more effort than a phone call. So that one is a no-brainer for me.
Nikki
Or you could switch online. Reduce your CO2 footprint by as much as 2 tonnes/year & save up to £150 on your energy bills.
things my family do:
we recycle everything we can/ we compost 2/ we use energy efficient lightbulbs througout the house, we buy only local fruits/ veggies, we use natural cleaners for the house, we walk/ bike etc.
Composting is a great way to reduce waste and save money. If you're interested in greening the way you garden, read about how to give your garden a green makeover.
We also seek out local trades people to do work at our house, we recently had an external awning type blind fitted, we had originally contacted two companies, they were both advertising in our local press, I then realized that one was in London, and the other Southampton, both approx. 55 miles away. We ended up employing a company two miles from our home.
Spencer Davies
This is a great idea, not only to boost the local economy, but to save the amount of CO2 produced by contractors as they drive to jobs that are miles away.
We bought a 30 year old house 2 years ago and have been slowly but surely re-outfitting it with more energy efficient things like A/C (we live in Texas and couldn't do without that), washers, dryers, lightbulbs, etc. We also replaced all the old windows with energy efficient ones.
NTxWriter
Making small changes to your home's energy efficiency will reduce your carbon footprint and save you money. Energy efficient appliances will do the same. Make it a priority to keep our environment in mind when making purchases for your home.
We also have kerbside recycling, but our box gets collected once a fortnight, they do not take plastic though, I try to remember to take my bottles with me when I am in town.
Spencer Davies
Don't settle for recycling only what your council collects. Be a pro-active recycler and recycle everything you possibly can. If your council doesn't collect plastic, or glass, or Tetra-Paks, collect them anyway and take them to your local recycling centre when you've got a good stash of them.
Thanks EcoStreeters for sharing your experiences and top tips. If anyone wants to add to the list of tips and ideas for improving the sustainability of our lives, please share them in the comments.
If you'd like to discuss green issues with the members of the EcoStreet forum, sign up here.
Advertisement: Reduce your CO2 footprint by as much as 2 tonnes/year & save up to £150 on your energy bills.