Helen Spoor is involved with organising a large Swishing event at Old Spitalfields Market in London on Saturday 7th March. Here's everything you need to know to get involved with the swish.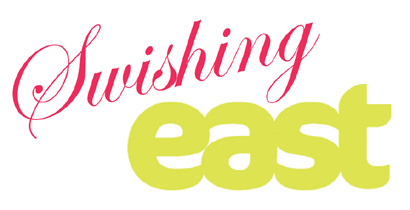 Get a new outfit for free at this fun Swishing event as part of East Festival in London. Fashionistas are hunting down the best pieces at Swishing events all over the country. Who knows what treasures you may find…
12noon – 2pm Clothes drop off:
Bring your clothes, shoes or accessories to the swishing area and drop them off, you will receive a stamp for each item (minimum 1, maximum 5)
2.30pm Browsing time:
Take time to browse the goodies on display – look, but no touching until the Swish begins
3.00pm Swishing officially opens:
There will be a brief introduction to the Swish and it will then be declared open for you to start swishing.
The Rules
Bring at least 1 good quality item of clothing, shoes or accessories that you no longer wear but would be proud to pass onto a fellow Swisher – no rags please!
You can bring up to 5 items, you will recieve a stamp for each, so feel free to take as many items as you brought along.
You will have time to browse the rails and look at the fantastic free goodies on display – but remember, you cannot claim these items until the swish is officially open!
Once declared open, swish to your hearts content! Remember, be kind to your fellow Swishers…no scratching, spitting or biting!
Have fun!
[ad#468×60]