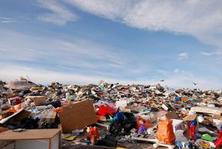 The London Waste and Recycling board have decided that they need to look at the capital's waste as a resource rather than rubbish to be disposed of. They are focussing on three main areas to reduce London's waste problem, namely increasing recycling of priority materials such as plastics, extracting energy from food waste, and generating energy from waste wood.
The way it currently stands, London spends about £12bn on energy, but sends 500,000 tonnes of wood and one million tonnes of food waste to landfill.
The board believe that in the current economic climate, people will be receptive to a reuse agenda, and chairman Boris Johnson stressed the important economic case to be made for what they want to do. He believes that there will be an enormous economic advantage.
[via: edie]