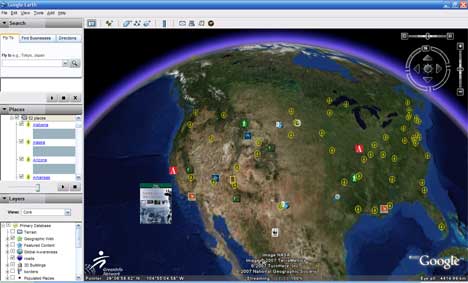 In a part of the world where wild spaces are being threatened by oil and gas drilling, unchecked development, irresponsible recreation, logging, and global warming, the Sierra Club are doing what they can to protect the remains of America's wild legacy. They have launched a campaign to protect 52 wild places (one in each state, plus one in Puerto Rico and one in the District of Columbia.
From the fragile caribou habitat of Alaska's Teshekpuk Lake to the wild forests surrounding Oregon's Mt. Hood, the Sierra Club is working with local communities to protect our last remaining wild lands for future generations.

Preserving our outdoor heritage won't be easy. Extractive industries and powerful, well-financed special interests have their own designs on these national treasures. Fortunately, more than a century of fighting to protect our land, air, water and wildlife has taught us many lessons in how we can resist these threats. But we must act now to protect our last remaining wild places, because once they're gone, they can't be replaced.
Visit these 52 wild locations on Google Earth.
You will need Google Earth to view the above link, to download Google Earth for free, click here.
Advertisement: Reduce your CO2 footprint by as much as 2 tonnes/year & save up to £150 on your energy bills.