Bored of the same old tourist routes around London? Insider London, the brainchild of Ecostreet's own Cate Trotter, has been set up to show you all the pioneering, modern goings-on in the city. The Cutting-Edge Green Tour is the first of the business's range of innovative tours, taking in sexy products, gorgeous shops, futuristic architecture and inspiring communities.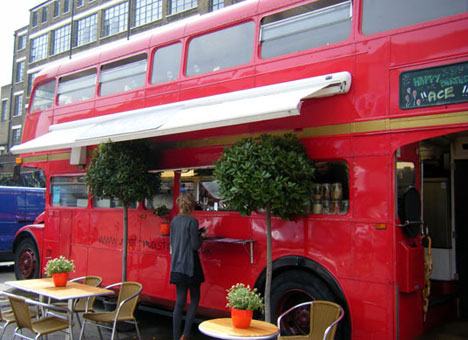 The tour has been praised for being a great new way to explore the city, as well as being a crash course in the numerous ways to approach more sustainable living. Customers enjoy the tour's different, eye-opening take on London and love discovering its new, previously overlooked sides. Foreign visitors also find it's a great way to orient themselves in the city, being led overground from the East End and along the South Bank.
The tour shows just how far London's come from the hair-shirt wearing, recycled cardboard approach of years gone by. From small independent shops to global brands, all of the examples have been picked out for their outstanding and pioneering contributions to green living. And the initiatives on the tour aren't just some of the most sustainable and sexy concepts in London: the city's world-leading status means the examples are some of the best on the planet. The tour's positive, innovative approach led to it winning a 'Love London' award earlier in the year.
Cate leads the tour, drawing on her eight years' of eco-design and green marketing expertise to provide some highly informed commentary. Having met many of the people behind the initiatives, she imparts all of the quirks that bring each story to life. Other visitors in the group add additional value to the experience, providing a fantastic networking opportunity and adding insightful, thought-provoking discussion. The tour appeals to interested individuals as well as eco-builders, sustainable interior designers and green fashion moguls.
To help foster networking and discussion, the group takes between 6 and 8 people on each tour. As places must be booked in advance, and do go quickly, book early to avoid disappointment. The tours last 3 hours and run every weekend, with private bookings for individuals, educational bodies and businesses available at other times. Interior design and architecture tours are also coming soon.
+ Insider London
+ Insider London's Cutting-Edge Green Tours
+ Love London