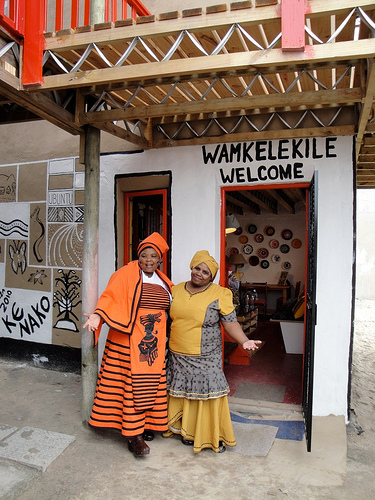 I'm completely enchanted by Makazi's Guesthouse. It's built out of sandbags, and is kitted out with solar heating, composting toilets and recycled furniture. The house has been beautifully decorated (inside and out) and all profit made is used to fund the community-based Indlovu project, including a crèche, youth centre, clinic and soup kitchen.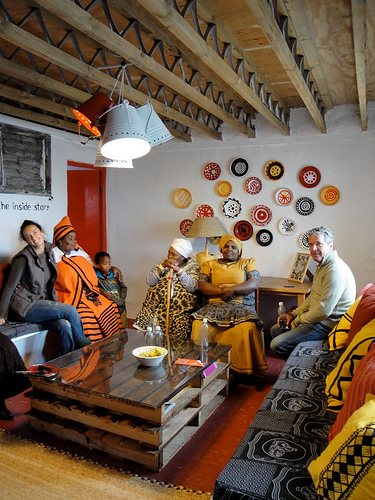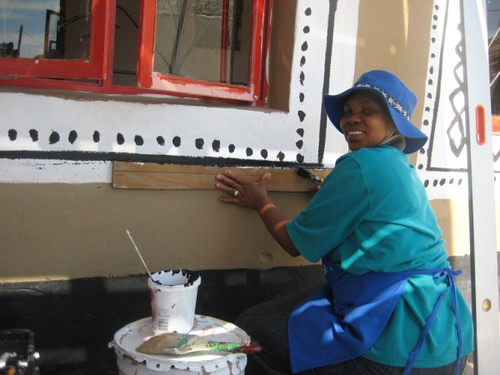 This would be an eye-opening and different stay for any visitor to Cape Town,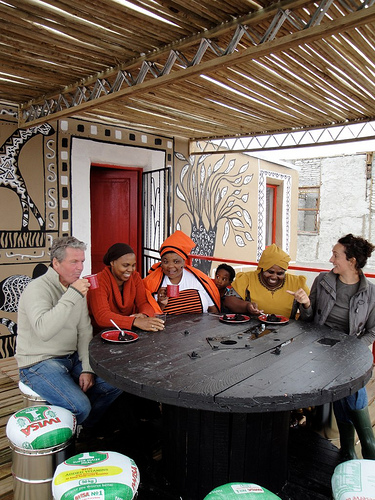 Makazi's Guesthouse is a community-built project in the Monwabisi Park area of Khayelitsha. For more information or to book accommodation, email office@shaster.org.za or phone +27 216571026 or +27 833750988.
sisonke singenza amahluko is Xhosa for "together we can make a difference"
photo credit: mamakalisa